PERFECTIBLE UTOPIA cycle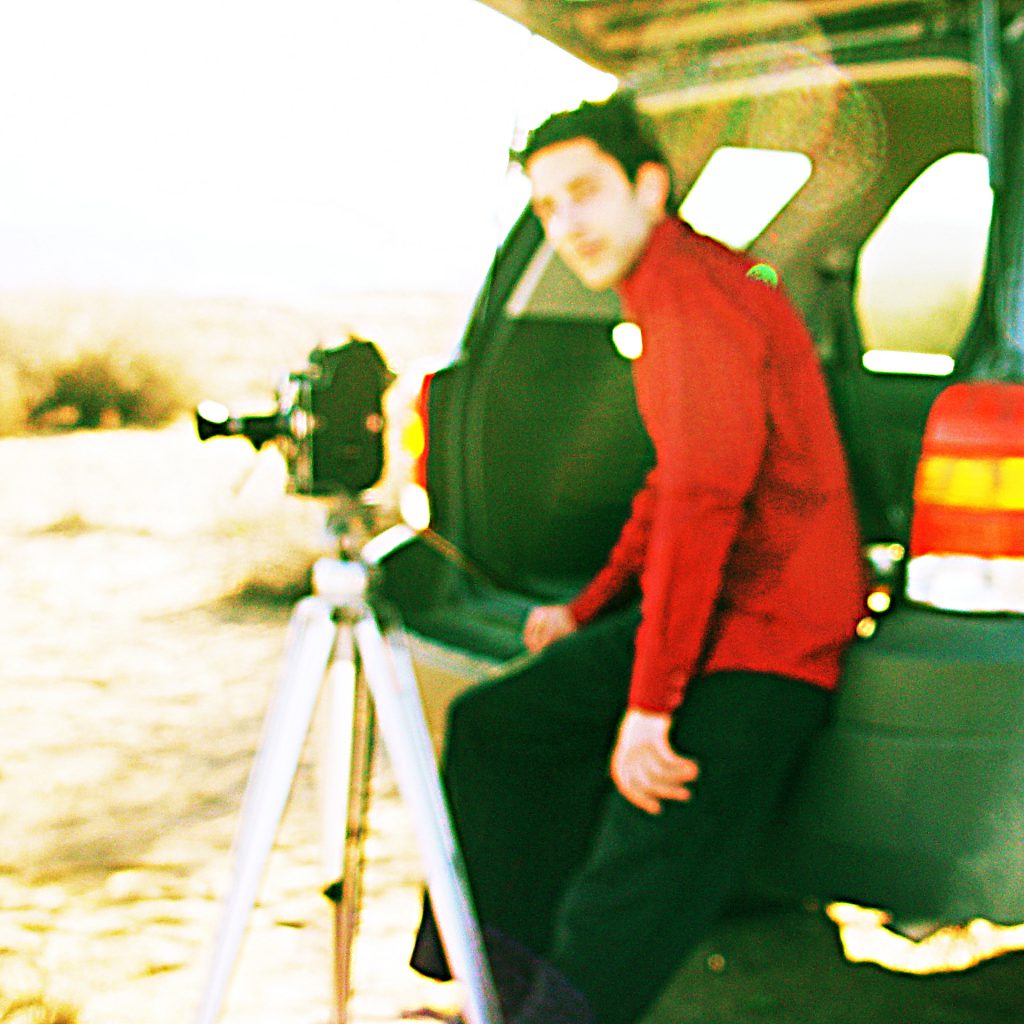 Cinematographic device, loop video with music
music : Sebastien Loghman
Technical aspect : looped video with sound, 2'
presentation mode : 8 hours of loop projection in a screening room
The eight identical characters who walk towards us on the screen, will they join our reality?
In a movie theatre, the visitor discovers on the screen the film '8 Revolutions' in a loop, projected for eight hours in a row. During the projection, he can apprehend the space, sit on a seat or approach the screen.
Shot in the Nevada desert, the film is an epic western reduced to the maximum: eight identical men (clones of Sebastien Loghman) walk in the desert, in the direction of the camera.
By playing on the optical illusion that the distance of a person walking towards us gives the impression that they are standing still, the film thumbs its nose at the very notion of progress, dear to all conquest.
---
EXHIBITION VIEW
Lecture Hall, SFAI, San Francisco, USA (2005)
---