ITERATIVE MEMORIES OF CANTOR DUST MAN cycle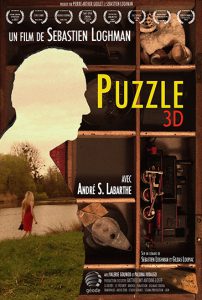 Short film – 3'25 – 2010
★ project selected to be produced in stereoscopic 3D for the 25th anniversary of french omnimax La Géode, La Villette, Cité des sciences et de l'industrie, Paris, FR

Produced by Sébastien Loghman & Pierre-Arthur Goulet
Directing, editing, music : Sebastien Loghman
Screenplay : Sébastien Loghman & Gildas Loupiac
With André S. Labarthe, Valérie Gounod, Paloma Hermine Hidalgo, Sebastien Loghman
The old Romanesco realizes something is missing from his collection. He journeys through the deepest recesses of his memory to find it.
Shot in 3D, the film Puzzle reunites us with the melancholic figure from 'Cantor Dust Man', Sebastien Loghman's prior film. Have the intervening years endowed Romanesco with power over his memories ?
NB : Puzzle 3D is a sequel of the film Cantor Dust Man. It's part of the "Iterative Memories of Cantor Dust Man" cycle, a multi-support project extending the story of Romanesco.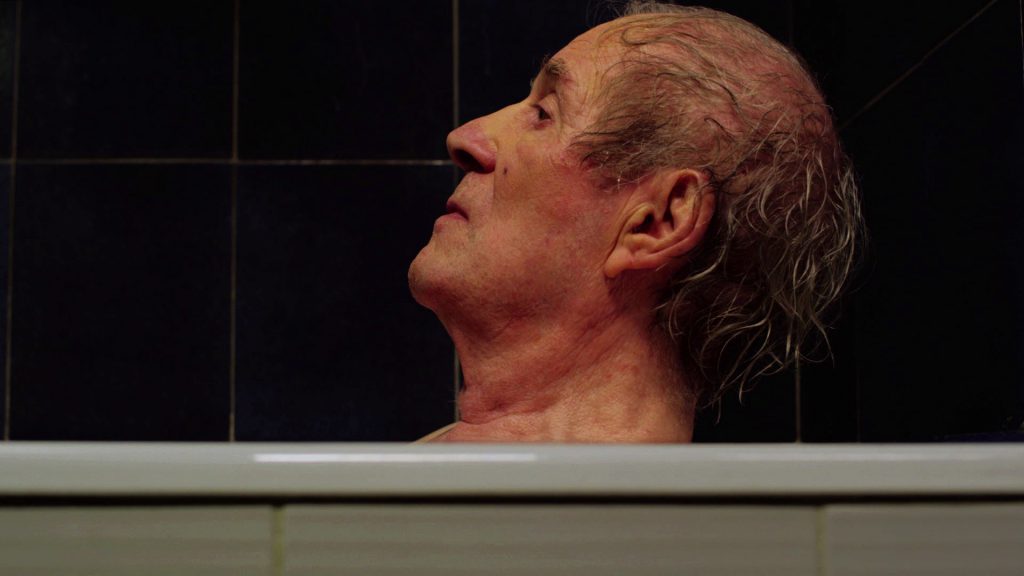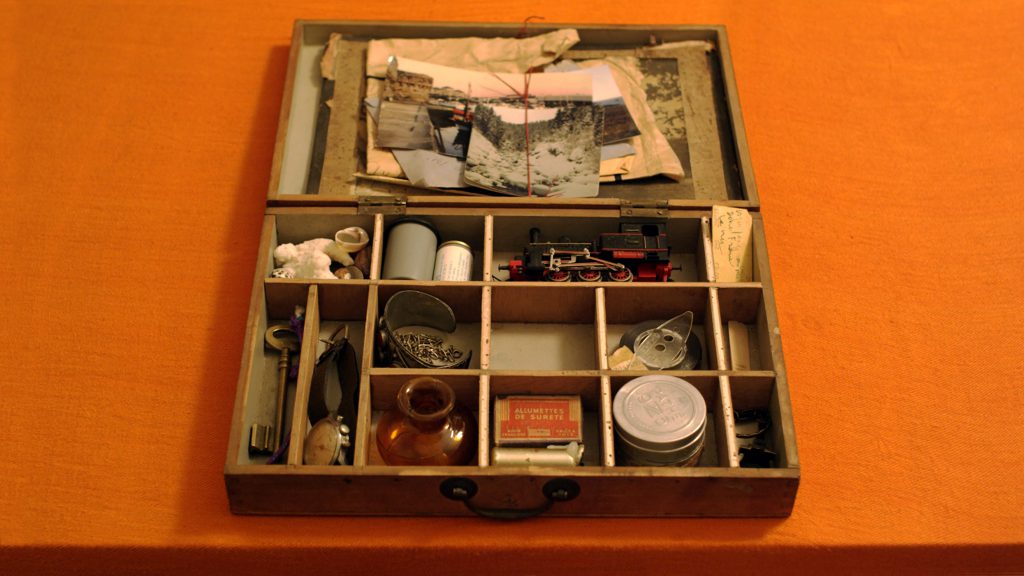 ---
STEREOSCOPIC 3D ANAGLYPH VERSION (red and blue glasses)
---
BEHIND THE SCENES – About Puzzle 3D  
Lecture at the National School of Fine Arts, Paris, FR in conversation with film critic Isabelle Danel

---
STREAMING PLATFORM : ★ Vidiverse
SELECTIONS IN FESTIVALS AND SCREENINGS
2D VERSION

2023
• exhibition Des Histoires Vraie, MAC VAL, du Val de Marne museum of contemporary art, FRANCE
2022
• Projection-Rencontre avec Sebastien Loghman à la cinémathèque de la Sorbonne-Nouvelle, Paris
présentée par la critique d'art Juliette Soulez
2019
• Projection-Rencontre avec Sebastien Loghman au Silencio
animée par la critique d'art Violaine Boutet de Monvel
2012
• Festival Imagem Contato in Mostra Sesc de Artes, Sao Paulo, BRESIL
2011
• ISAFF Open Cinema, St Petersbourg – RUSSIE
• Côté Court, Pantin
• Round Festival, Rimini, ITALIE
• Videoformes, Clermont Ferrand
• 25ème Festival européen du film court de Brest
2010
• European Short Film Festival UNLIMITED, Cologne, ALLEMAGNE
• Lucca Film Festival, ITALIE
• Festival Sur les Pas de Mon Oncle, Saint-Maur-des-Fossés
• Kinoma, Paris
• projection à l'Ecole Nationale Supérieure des Beaux-Arts de Paris
VERSION 3D RELIEF
• La Géode, 25 years, Paris
• Grand Hotel, Panavision, Festival de Cannes
• Dimension 3, Paris