PERFECTIBLE UTOPIA cycle
The TaVReler (around the world in 7 days)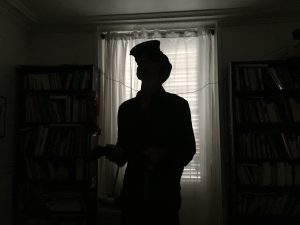 Series of photographs and media art – 2019
They say that what matters is the journey, not the destination.
In this 'room trip', the trip remains to be imagined.
This series ironically questions our relationship to travel in the era of social networks and "Travelporn".
The aberrations in the descriptions, often contradictory with the places, can put the chip in the ear on the imposture. Indeed, the sentences are copy/paste of titles recovered from the accounts of "travel bloggers", those people who feed social networks with their journeys. Each photograph is a staging. Each photo title is emphatically described.
TaVReler (around the world in 7 days) hijacks this system by producing a world tour where each photograph, posted every day for a week, corresponds to a continent. A world tour of which visitors will never see an image except the traveler himself.
And if ultimately, showing what we see via social networks did not come down to a simple purpose: to be watched?
---